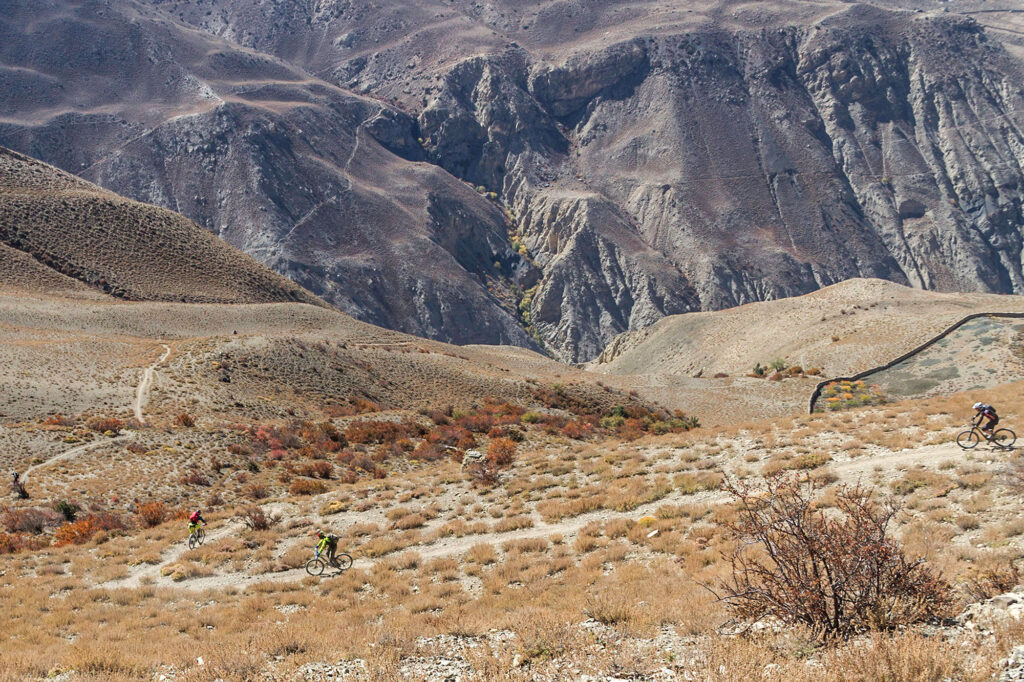 Common Questions
You probably have many questions after looking through our trips. Here are some of the most common questions that we usually get asked. Do you have perhaps other questions? Call us so that we might answer any eventual questions that you may have.
Question: How demanding are your trips?
Answer: We have trips that are suitable for everyone, regardless of age, sex or conditioning. Some of the trips require more from participants than others when it comes to physical condition and experience. Our aim is to offer everyone a wonderful travel experience – contact us about the trip or trips that you're interested in and we'll help you get on track.

Question: Why don't you have a catalogue?
Answer: To produce and distribute a catalogue is resource demanding and expensive. By working with a website, newsletter, product leaflets and inspiring photographic presentations as sources of marketing, we can arrange trips the way we think they should be. Small groups with competent Swedish or local guiding and a limited number of unique trips each year. We feel that this is what we want to produce and offer.

Question: What should one have for insurance?
Answer: In the majority of cases, the protection offered by home insurance is sufficient. On certain expeditions, a supplemental insurance is required, but this is stated in the trip description.
Question: What happens if a trip needs to be cancelled?
Answer: All trips require a certain number of participants to be carried out. If the number of participants is not enough, we can offer the following alternatives: a) carry out the trip at a higher price, b) offer the participants an alternative trip or c) cancel the trip and refund all paid money including the booking fee. The traveller is free to choose!
Question: What type of travellers do you usually have?
Answer: We have all types of travellers – old like young, women and men, experienced backpacker travellers and charter professionals. The common denominator is that they all want to travel and be guided at the 'right' level. If your priority is luxurious comfort, large groups and completely led trips, we suggest going to another travel promoter. We choose to focus on those who want small groups with flexible conditions. You don't travel with us, we travel with you.
Question: Can we hire equipment from you?
Answer: Avalanche transceivers, probes, shovels, certain climbing equipment, backpacks and sleeping bags can be hired/lent out, depending on availability. Let us know and we'll see what's available.
Question: If we are a group, can we travel on other dates?
Answer: We are flexible regarding dates for private groups. It is particularly advantageous if you can plan a group trip in conjunction with one of our scheduled trips, thus a guide and equipment will already be located onsite.
Question: Can one extend his or her trip if they wish to stay on their own?
Answer: In most cases, Yes!
Question: What is the best way to contact you?
Answer: Considering that we are a company where all work with guiding, you will often be forwarded to a cell phone from our main telephone number +46-31-707 00 80. In 9 of 10 cases, you'll get Nicke Sundström on the line. Although we try to maintain as high customer service as possible, it can happen that you end up in a voice mailbox. Please leave a message so that we can call you back as soon as possible.
As a rule, our e-mail info@pathfindertravels.se is checked daily, and we will answer your questions and thoughts as fast as we can. If you would like to contact a particular person at the company, e-mail is often the most effective. When considering that we are occasionally guiding in places without any Internet, it might take a while before we answer back, but we will get in touch.