It is with great pleasure that we present this year's two film programs. Here you can see a selection of the best festival entries, prize winners and audience favorites from the festival in Canada.
The BLUE film program brings you 9 films straight from the Canadian festival scene. It's a diverse mix of films with different themes and lengths that will keep you glued to the screen. Our awesome host will be there to introduce the festival and each film, plus they'll be rockin' some great giveaways and more. We'll take a break around halfway through the evening for about 20 minutes. And don't worry about the language barrier, because all the films either have English audio or English subtitles.
BLUE Program – 9 epic mountain stories
---
COLORS OF MEXICO
Mountain biker Kilian Bron loves to explore the world on two wheels. This time, the Frenchman finds himself in Mexico. Always on the lookout for new trails and challenges, his journey takes him from the colorful streets of its capital, Mexico City, to the summit of Popocatépetl—the country's second-highest active volcano at 5,426 meters—and back again.
"Colors of Mexico" is the quintessence of his four-week mountain bike adventure—four minutes full of fast-paced rides and dreamlike images set to the perfect soundtrack.
| | |
| --- | --- |
| 2021, France, 4:39 minutes | |
| Filmmaker: | Pierre Henni, Kilian Bron |
| Focus: | Mountain biking |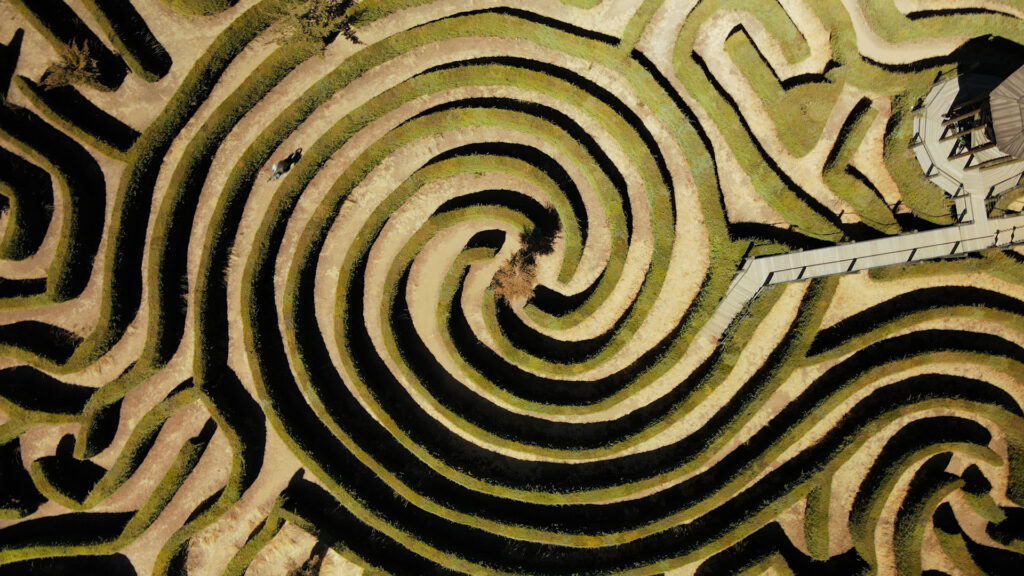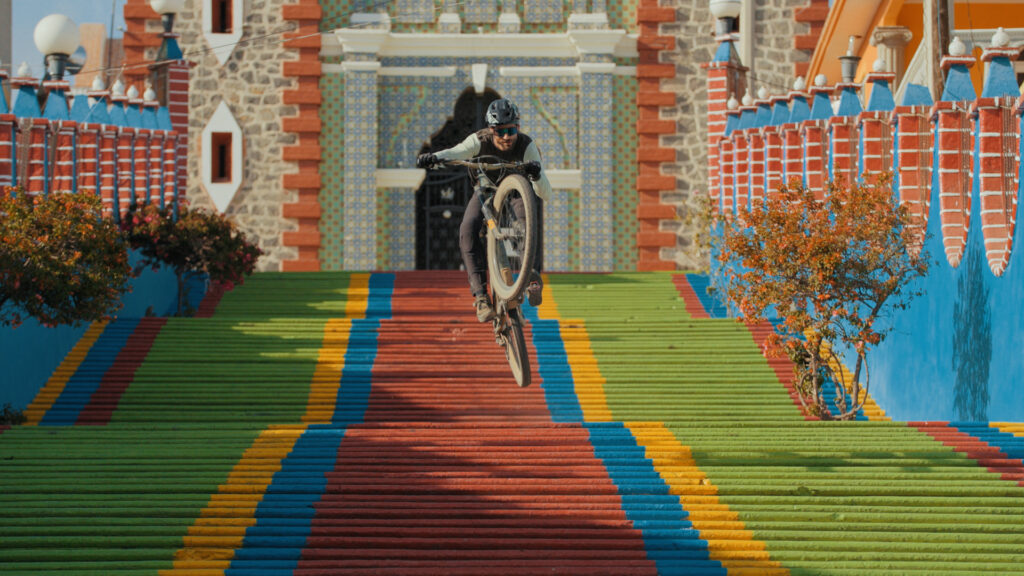 ---
A BAFFIN VACATION
Erik Boomer and Sarah McNair-Landry set off on a bold multi-sport 45-day expedition traveling through the remote landscape of Baffin Island in search of stunning cliffs to climb and unexplored rivers to kayak.
| | |
| --- | --- |
| 2022, Canada, 12 minutes | |
| Filmmaker: | Sarah McNair-Landry, Erik Boomer |
| Focus: | Exploration, Adventure |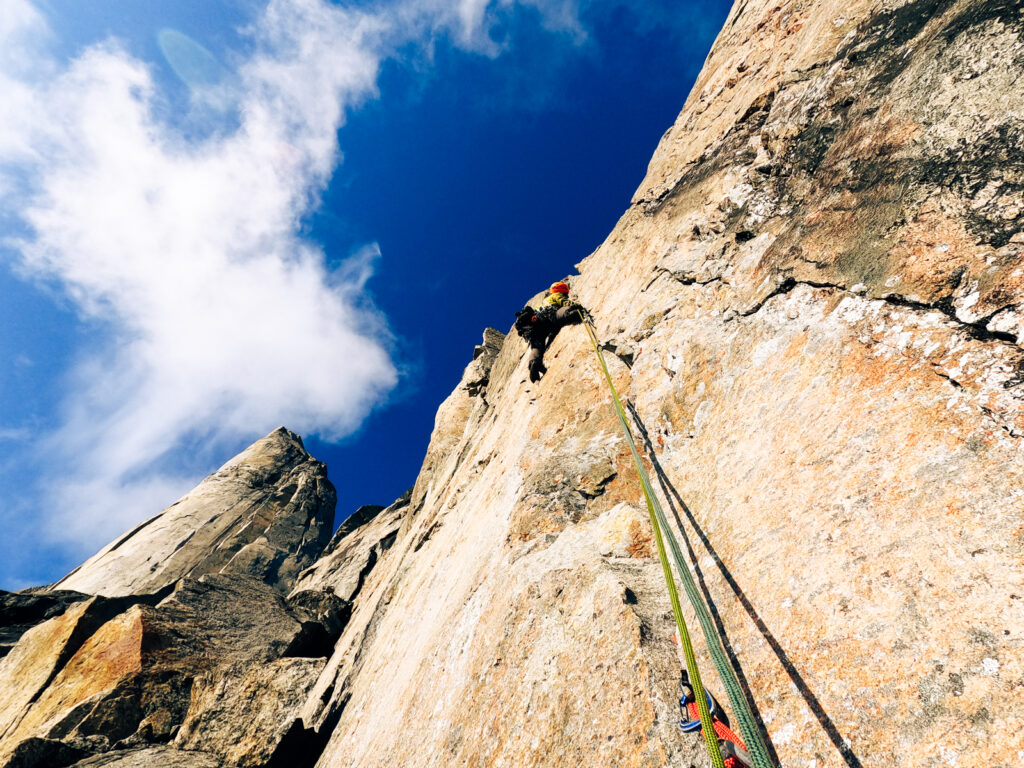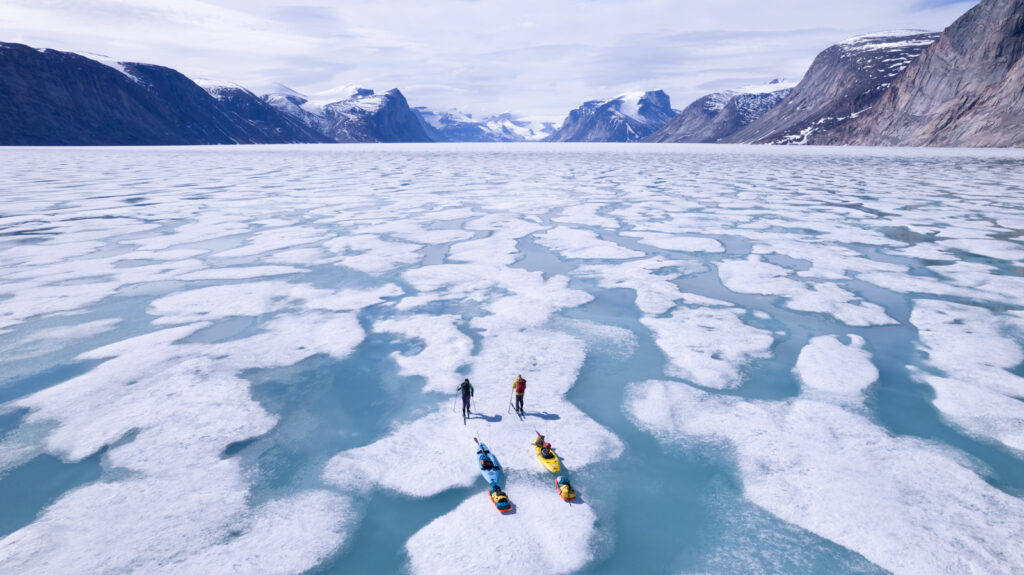 ---
ECO-HACK!
Biologist Tim Shields has watched desert tortoise populations in the Mojave Desert plummet since the 1990s. The latest threat? Ballooning populations of ravens, thanks to increased human activity in the desert. Tired of taking notes on a quiet
catastrophe, Tim quits traditional observational biology in exchange for direct intervention.
| | |
| --- | --- |
| 2022, USA, 16 minutes | |
| Filmmaker: | Josh Izenberg, Brett Marty |
| Focus: | Environment, humor |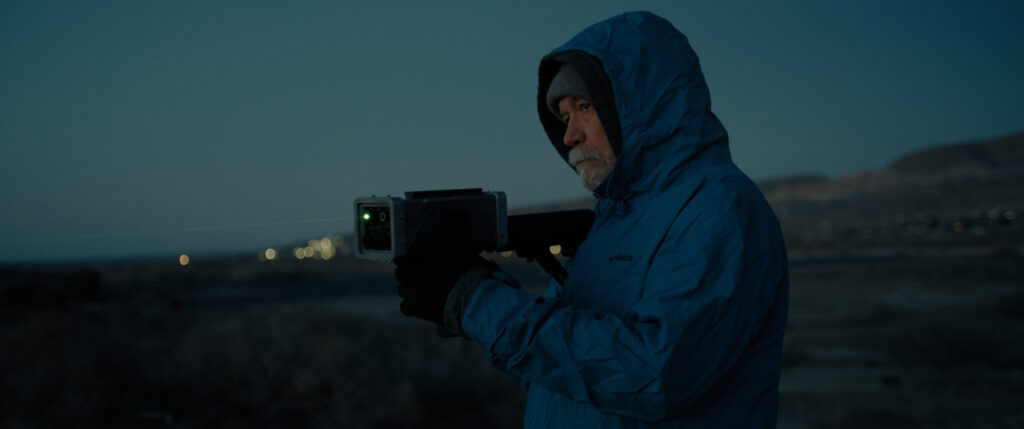 ---
TO THE HILLS & BACK
At a remote backcountry cabin, a veteran mountain guide and his
daughter connect and reflect upon a lifetime in the mountains. A torch is being passed within their family's legacy of guides and they discuss the history of those that have come and gone, some too soon. Stories unfold, from the early pioneers to modern day hard charging enthusiasts, and we hear from several characters including those with life shattering events.
| | |
| --- | --- |
| 2022, Canada, 45 minutes | |
| Director: | Mike Quigley |
| Producers: | Gabriella Dufour-Léonard, Malcolm Sangster |
| Focus: | Skiing, backcountry safety |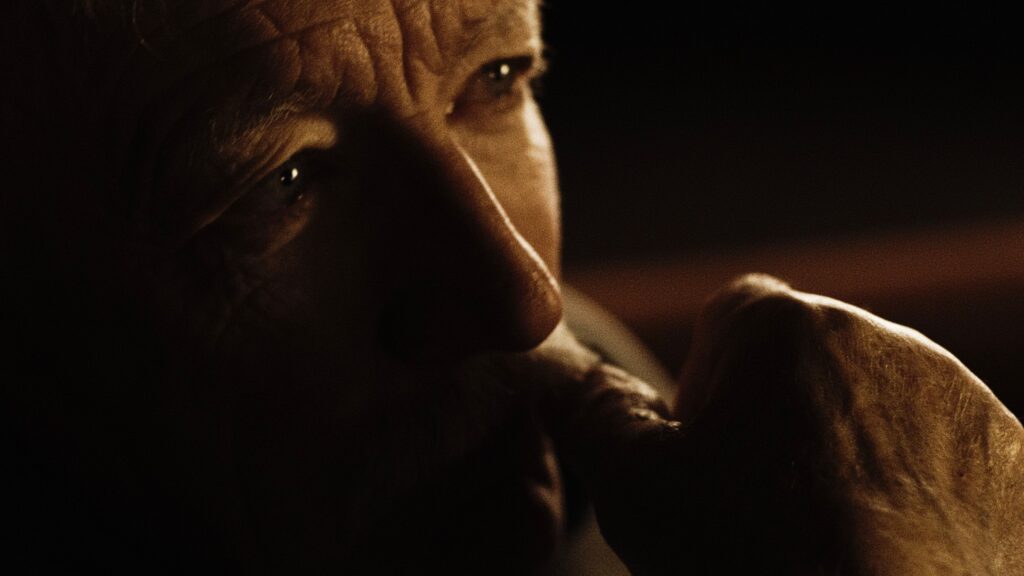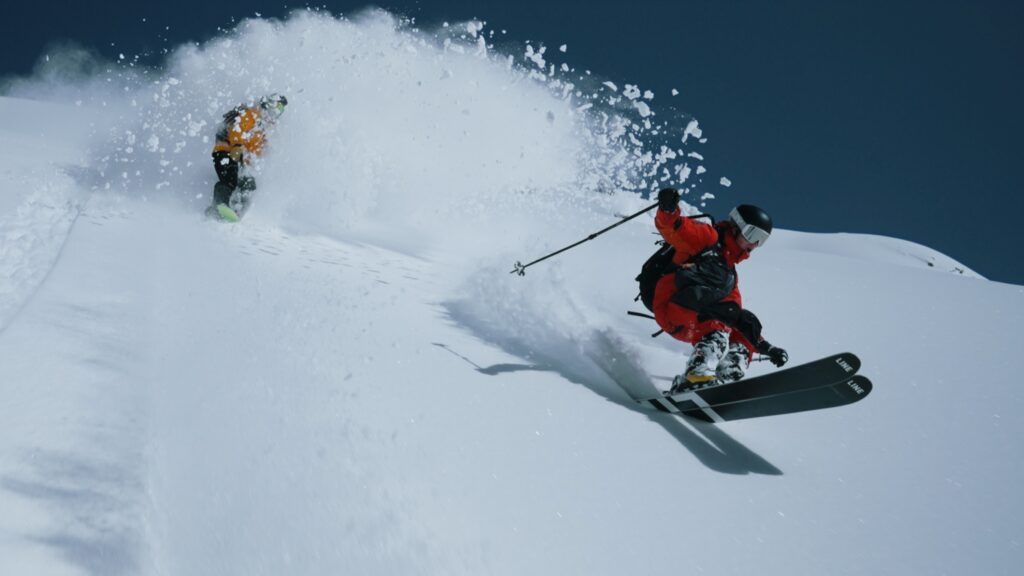 ---
INTERMISSION
We're hitting the halfway mark, and it's time to take a chill break for about 20 minutes. Step outside and soak up that fresh air, grab some delicious bites and sips, and make the most of this intermission.
Plus, don't miss the chance to mingle with our awesome exhibitors and partners who are on-site. It's the perfect opportunity to connect, get some insider tips, and maybe even score some sweet deals. So, take a breather, refuel, and enjoy the lively atmosphere with fellow outdoor enthusiasts.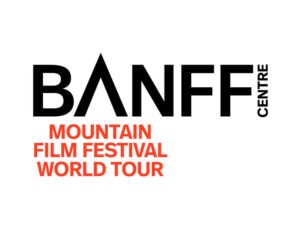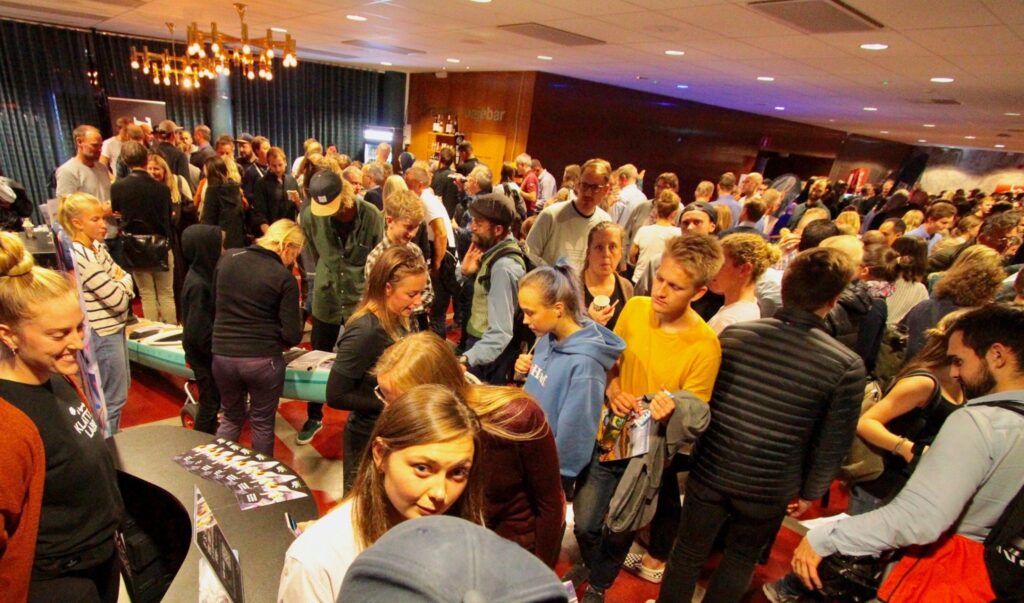 ---
CENOTE
A young papaya farmer discovers the pure joy of climbing in the
crystalline limestone sinkholes of Mexico's Yucatán Peninsula.
| | |
| --- | --- |
| 2022, USA, 9 minutes | |
| Director: | Reed Rickert, Zachary Barr |
| Producer: | Reed Rickert |
| Focus: | Climbing |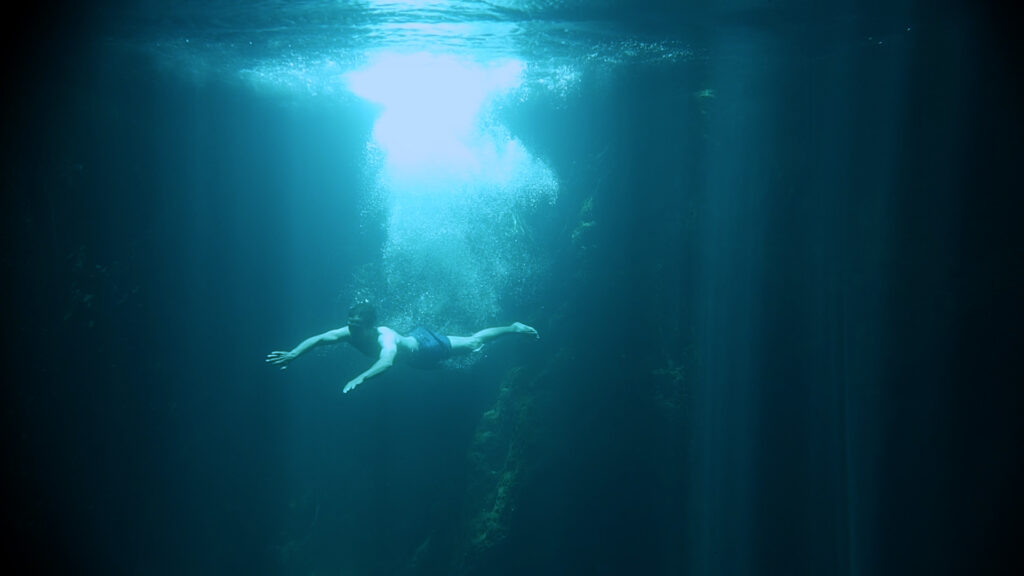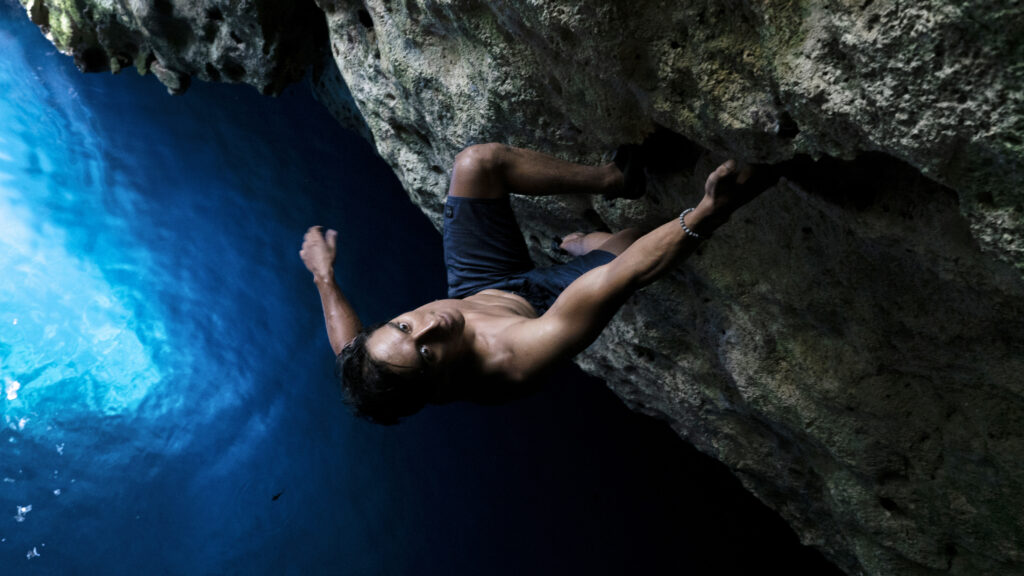 ---
THE NINE WHEELS
The film tells the story of the Schneeberger family aka The Nine Wheels. This film explores what it is like to live with a disability, brotherly love, the devotion of parents and ultimately, what it is like to live life one day at a time.
| | |
| --- | --- |
| 2022, UK, 21 minutes | |
| Director: | Santiago Burin des Roziers |
| Producer: | Santiago Burin des Roziers |
| Focus: | Biking, family |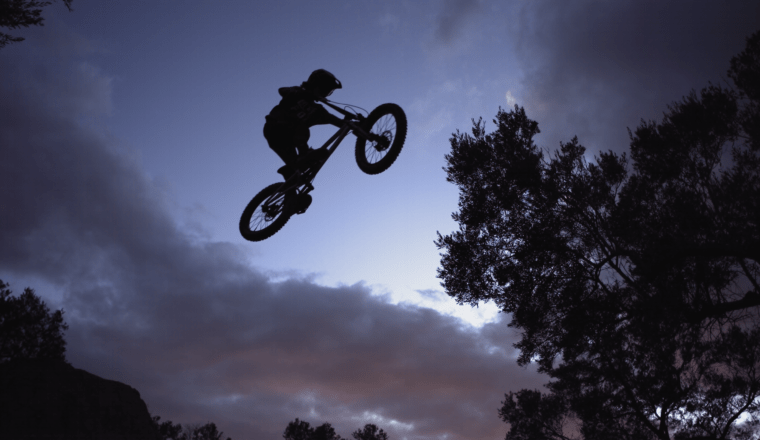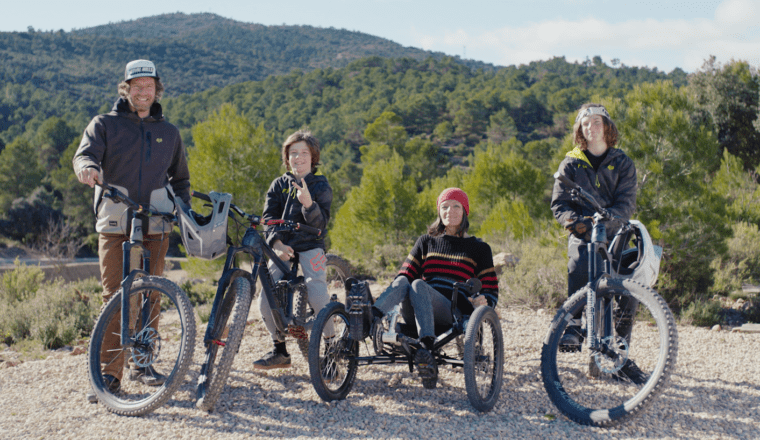 ---
TEMPO II. MOVEMENTS IN JUNGLE
: A conceptual exploration of the shared feelings between music and mountains — Tempo II. Movements in Jungle is set in the world's largest urban jungle, exploring styles of Brazilian drumming and trail running.
| | |
| --- | --- |
| 2022, USA, 6 minutes | Best Film: Mountain Sports |
| Director: | Thomas Woodson |
| Producer: | Kyle Richardson |
| Focus: | Running, music |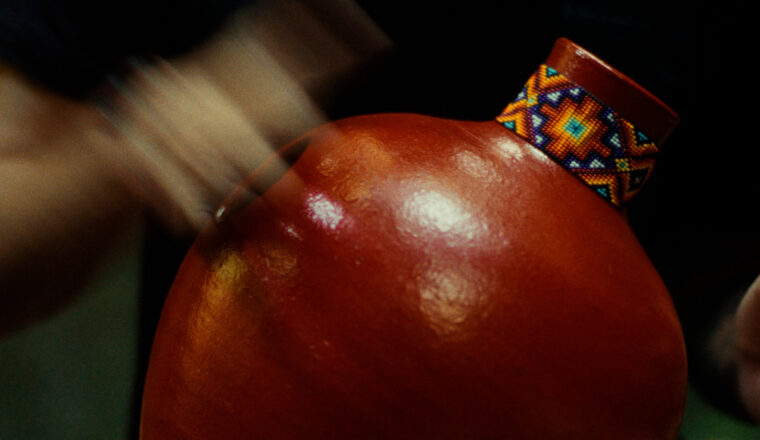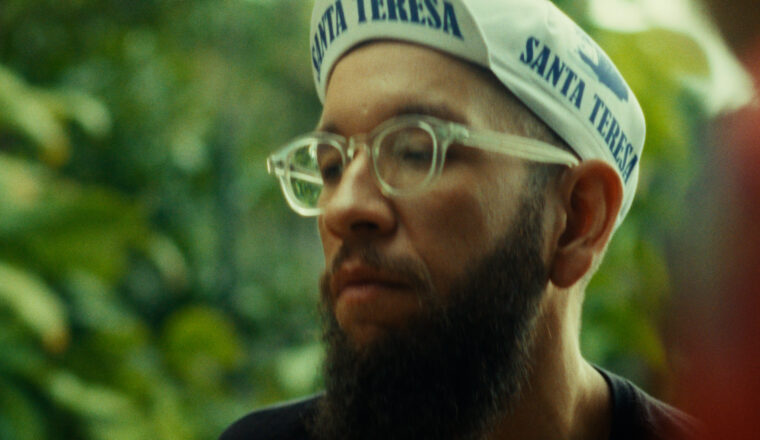 ---
SHERI (TOUR EDIT)
Sheri Tingey's 60-year career as a woman who has defied the odds by starting a company at age 50 that has revolutionized the outdoor industry. The film is a story about the hurdles she overcame to launch the company, about the ways she hid from view so that people would judge the boats, not her role in creating them.
At this watershed moment of reckoning around equity and inclusion for the industry, Sheri's life story will both warm audiences, and ask them to grapple with important questions about who belongs.
| | |
| --- | --- |
| 2022, USA, 18 minutes | |
| Director: | James 'Q' Martin |
| Producer: | Emily L. Doig |
| Focus: | Human story/biography, packrafting |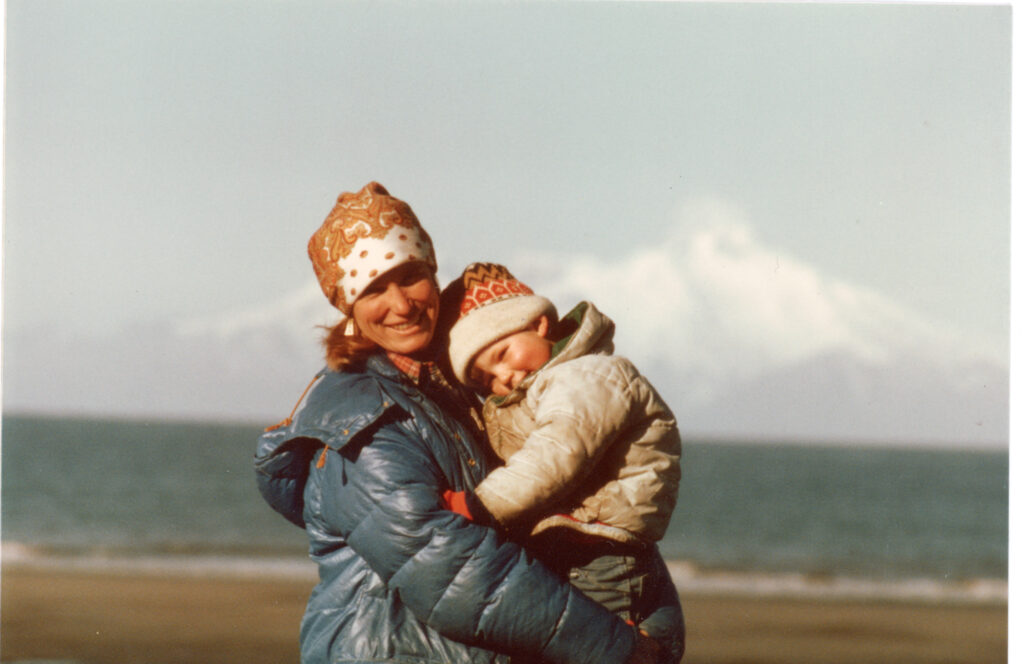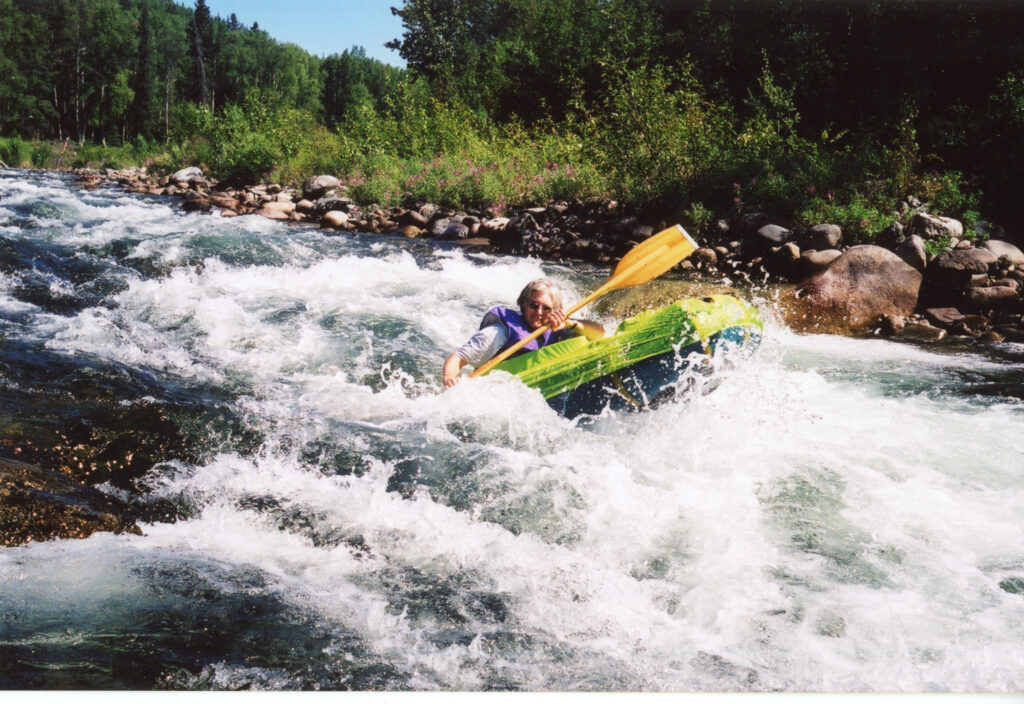 ---
DANNY MACASKILL'S DO A WHEELIE
Join Danny MacAskill and a host of friends as he pushes the boundaries of the humble wheelie and learns a thing or two from friends old and new.
| | |
| --- | --- |
| 2021, UK, 5 minutes | |
| Director: | Jonny Ashworth |
| Producer: | Lisa Annette |
| Focus: | Mountain biking, humor |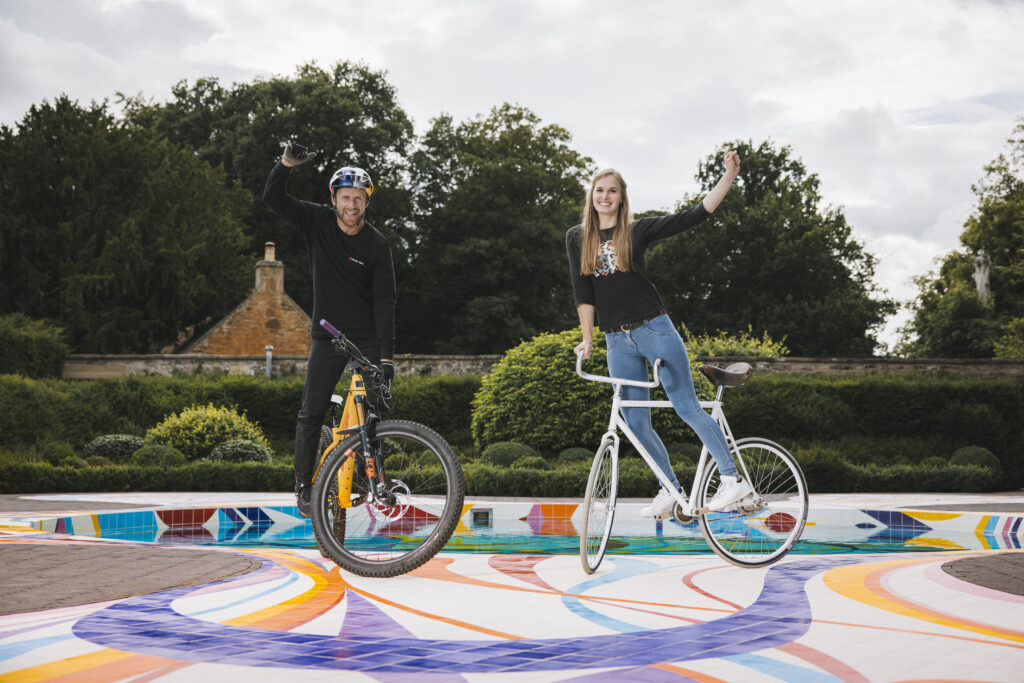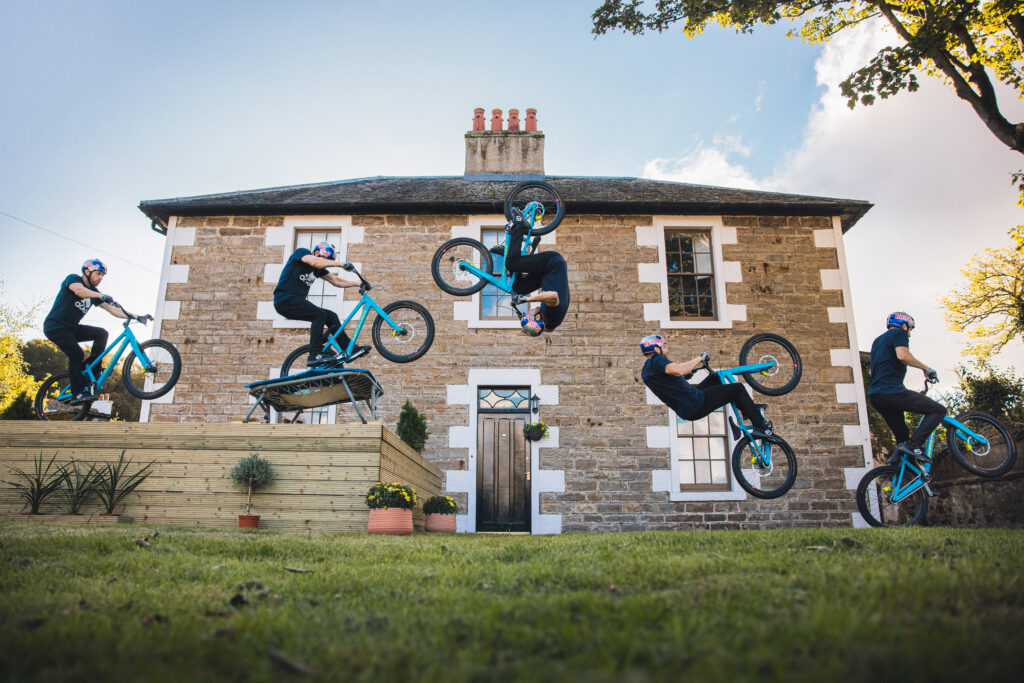 ---
Festival partners
---