We're stoked to announce this year's two film programs! Get ready to witness a selection of the best festival entries, award-winners, and crowd favorites straight from the Canadian festival scene.
The RED film program brings you 8 films straight from the Canadian festival scene. It's a diverse mix of films with different themes and lengths that will keep you glued to the screen. Our awesome host will be there to introduce the festival and each film, plus they'll be rockin' some sick giveaways and more. We'll take a chill break around halfway through the evening for about 20 minutes. And don't worry about the language barrier, because all the films either have English audio or English subtitles.
RED program – 8 epic mountain stories
---
ALTA
A team of high-performance riders travels to Alta, Utah for a spring freeskiing session that delivers all styles and conditions of skiing
| | |
| --- | --- |
| 2022, Switzerland, 4 minutes | |
| Director: | Etienne Mérel |
| Producer: | Tim Harty |
| Focus: | Skiing |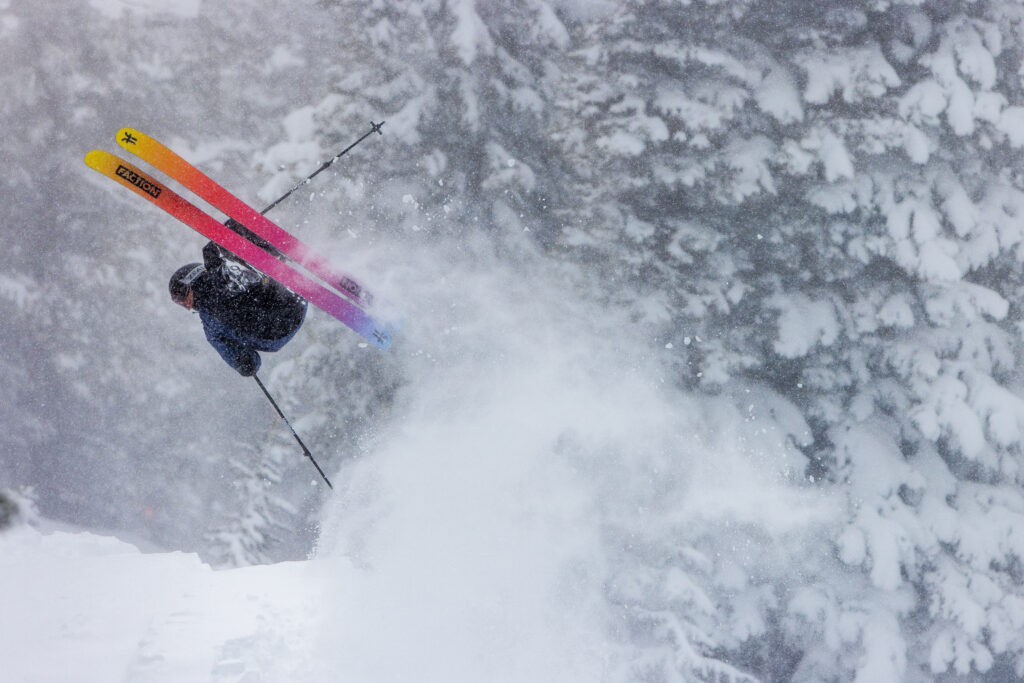 ---
NORTH SHORE BETTY
The misty forests above North Vancouver, British Columbia are hallowed ground for mountain biking, a place so harrowing it's influenced every aspect of the sport for over 30 years.
| | |
| --- | --- |
| 2021, USA & Canada, 12 minutes | |
| Director: | Travis Rummel, Darcy Hennessey Turenne |
| Producer: | Travis Rummel, Darcy Hennessey Turenne |
| Focus: | Mountain biking |
It's also where Betty Birrell, at age 45, picked up mountain biking after a career as a mountaineer and professional windsurfer. Three decades later, the single mother is a role model for her son, her friends and anyone she's met along the way – and proof that you're never too old to send.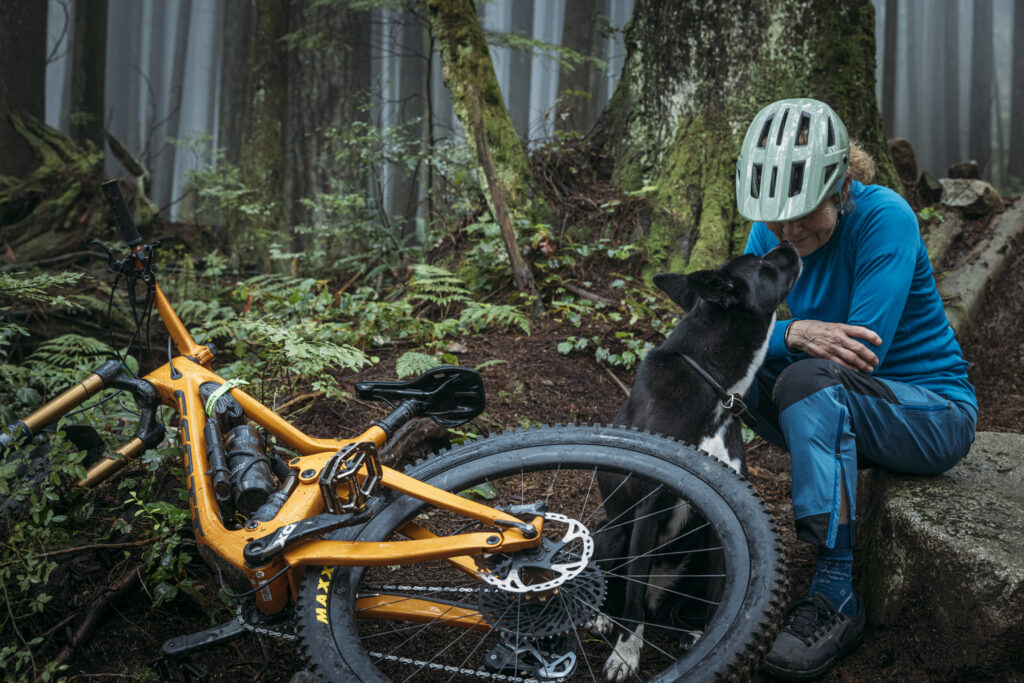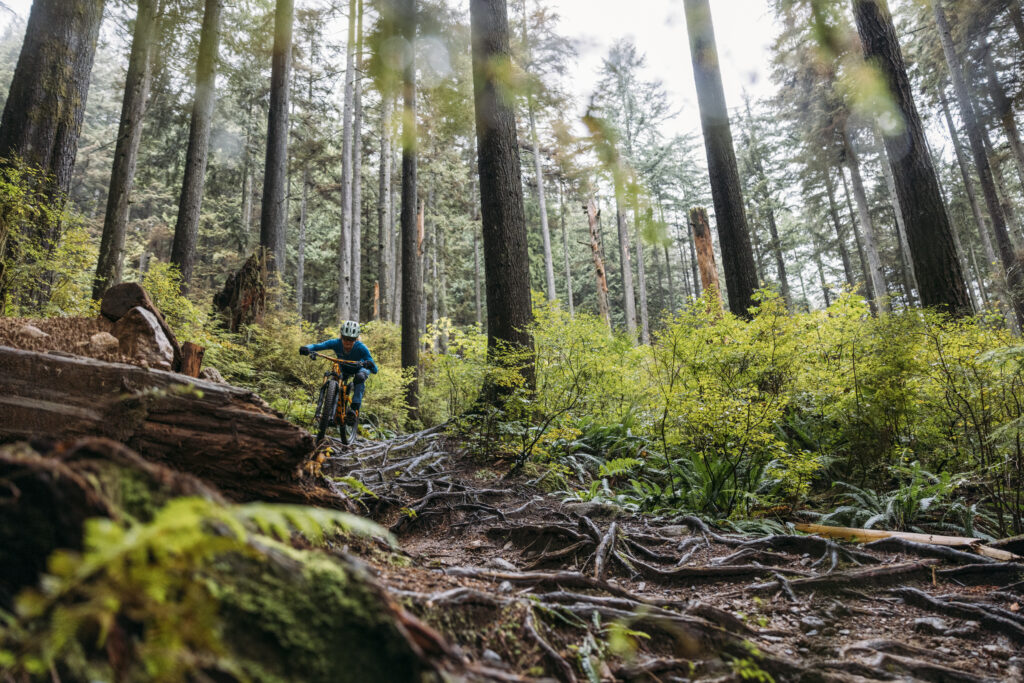 ---
NUISANCE BEAR
Churchill, Manitoba, is famous as an international destination for
photographing polar bears. We've seen the majestic images and classic wildlife series captured here, but what do these bears see of us? Through a shift in perspective Nuisance Bear reveals an obstacle course of tourist paparazzi and wildlife officers whom bears must navigate during their annual migration.
| | |
| --- | --- |
| 2021, Canada, 14 minutes | Best Film: Environment |
| Director: | Jack Weisman, Gabriela Osio Vanden |
| Producer: | Will Miller, Jack Weisman |
| Focus: | Environment |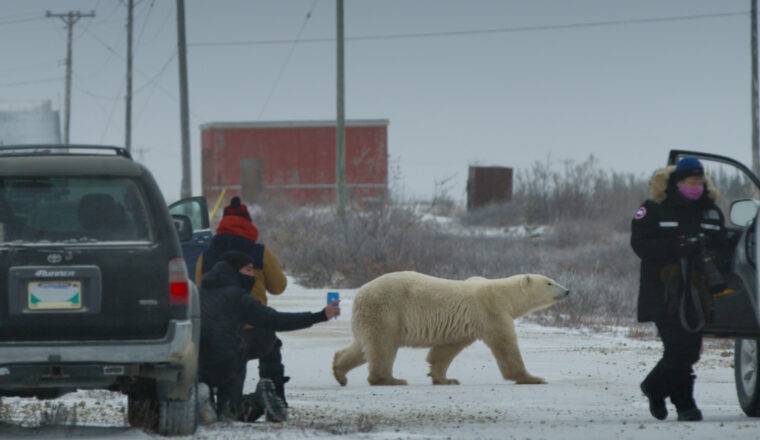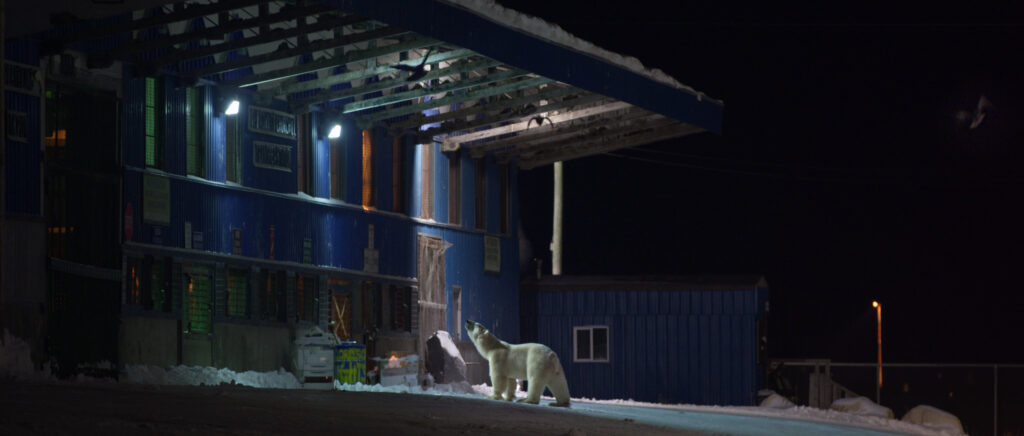 ---
WILD WATERS (TOUR EDIT)
Adventurer, competitor, daughter, friend, pioneer, hero, and badass human are all words used to describe French kayaker, Nouria Newman. In Wild Waters, we follow Nouria as she prepares to become the first female to run a 100-foot (30 m) waterfall; we watch her grow from a young, keen Olympic hopeful to one of the greatest kayakers of all times – male or female.
However, running some of the world's hardest whitewater isn't Nouria's biggest life challenge. Realizing that the expectations placed upon her as both an athlete and as a woman weight heavily on her decisions and ambitions, she pushes back to make her own path. It is this central aspect of her life – this refusal to conform to others' expectations – where Nouria is able to use kayaking as a way to transform into her truest self and become a once-in-a-generation kayaker.
| | |
| --- | --- |
| 2022, Switzerland, 45 minutes | Audience Choice Award |
| Filmmaker: | David Arnaud |
| Focus: | Kayaking, human story |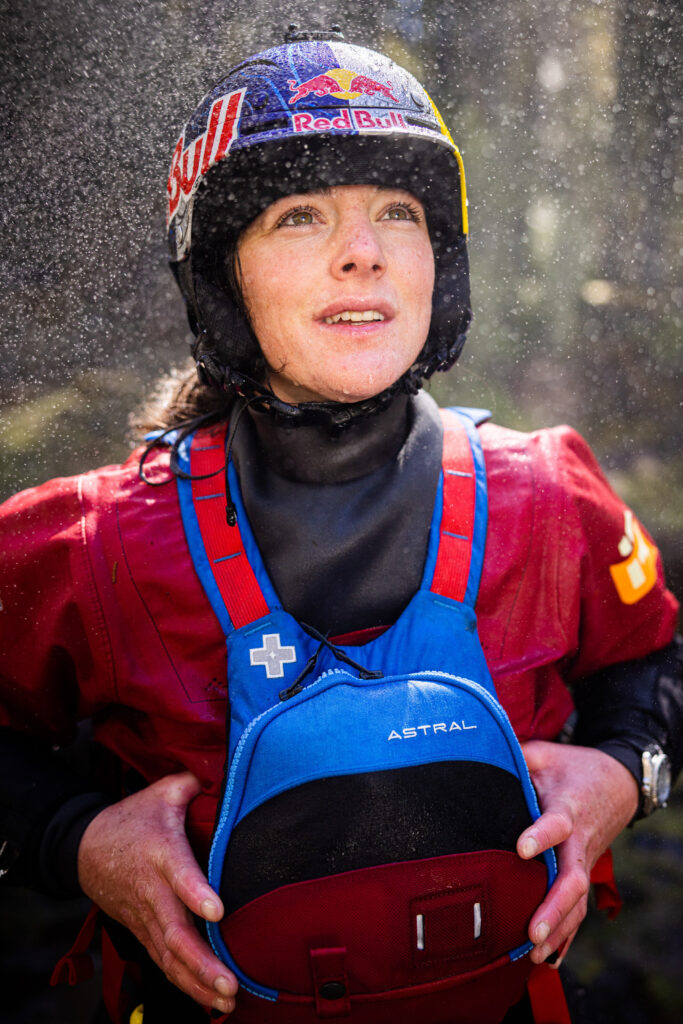 ---
Paus – intermission
We're hitting the halfway mark, and it's time to take a chill break for about 20 minutes. Step outside and soak up that fresh air, grab some delicious bites and sips, and make the most of this intermission.
Plus, don't miss the chance to mingle with our awesome exhibitors and partners who are on-site. It's the perfect opportunity to connect, get some insider tips, and maybe even score some sweet deals. So, take a breather, refuel, and enjoy the lively atmosphere with fellow outdoor enthusiasts.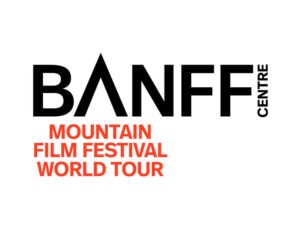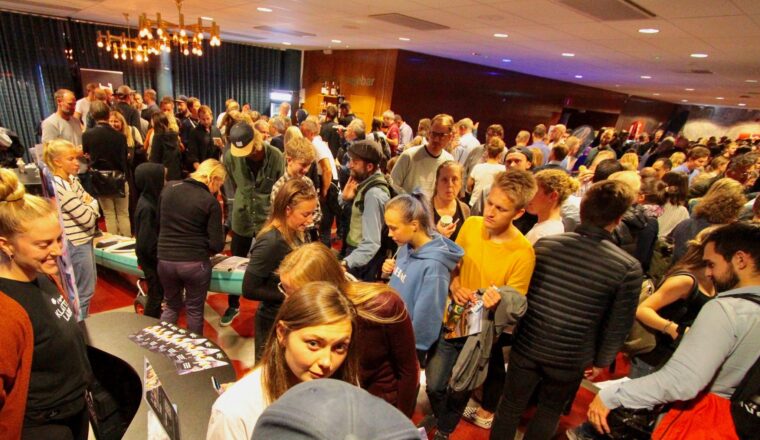 ---
FREE TO RUN
When the Taliban takes over Afghanistan threatening the basic human rights of women across the country, UN human rights attorney and mountain runner, Stephanie Case, must fight to find a way forward for the Afghan women of her NGO, Free to Run, in the midst of taking on the longest and hardest ultra-trail race of her life.
| | |
| --- | --- |
| 2022, USA, 31 minutes | |
| Filmmaker: | Carrie Highman, Tim Highman |
| Focus: | Running, culture |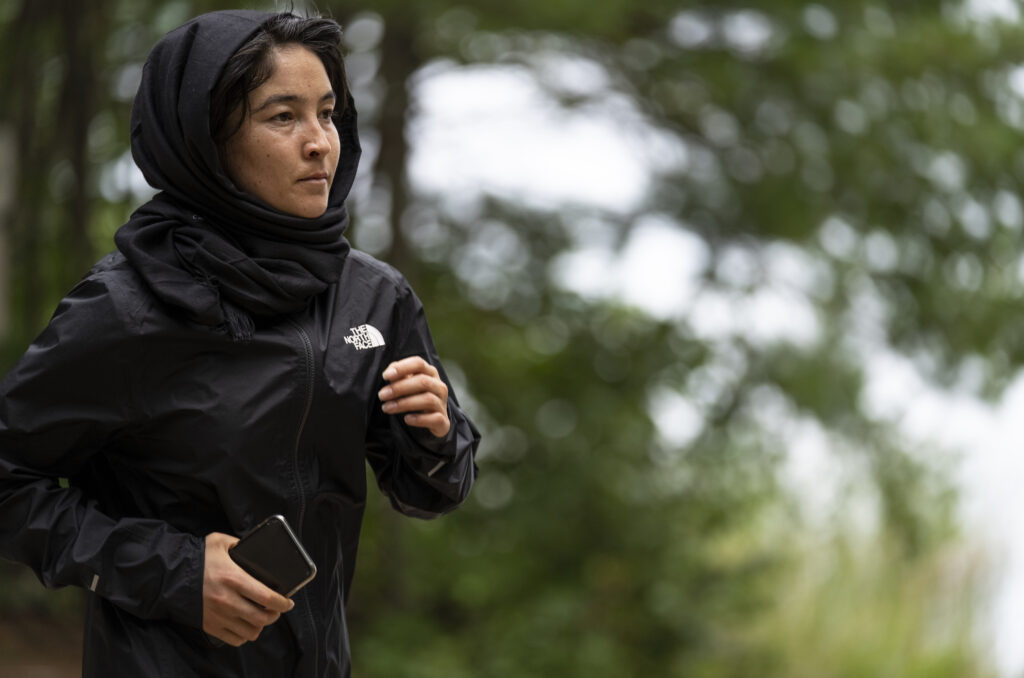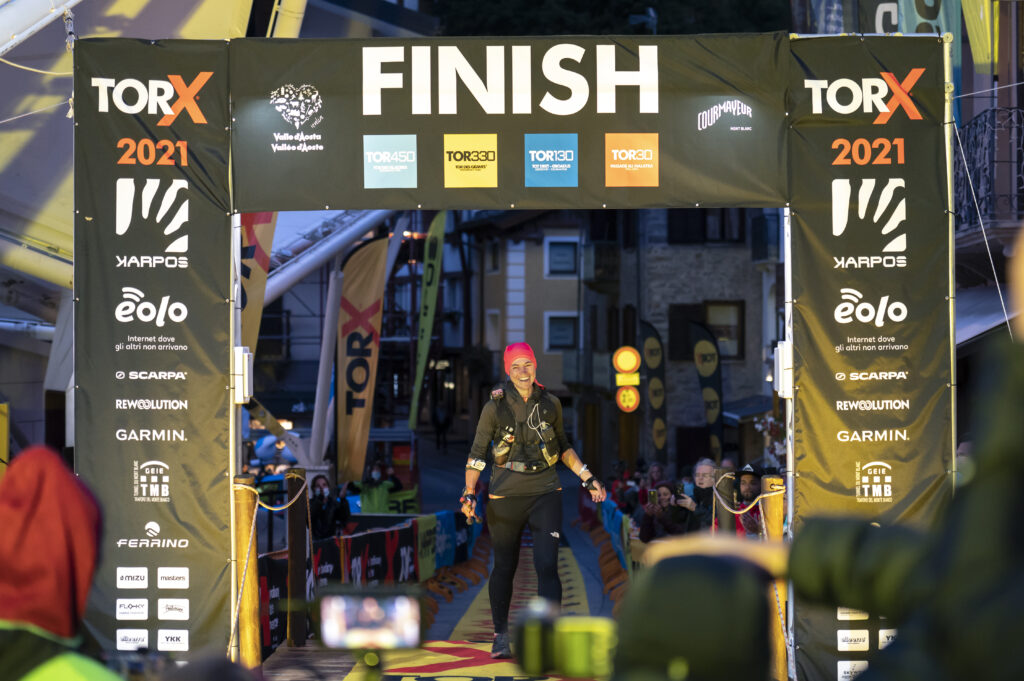 ---
WALKING ON CLOUDS
In the city of Praia Grande, Santa Catarina, Brazil, Rafael Bridi attempts the highest highline record in the world by setting his line above the clouds.
| | |
| --- | --- |
| 2021, Brazil, 6 minutes | |
| Director: | Renan Kamizi |
| Producer: | João Juchem |
| Focus: | Highlining |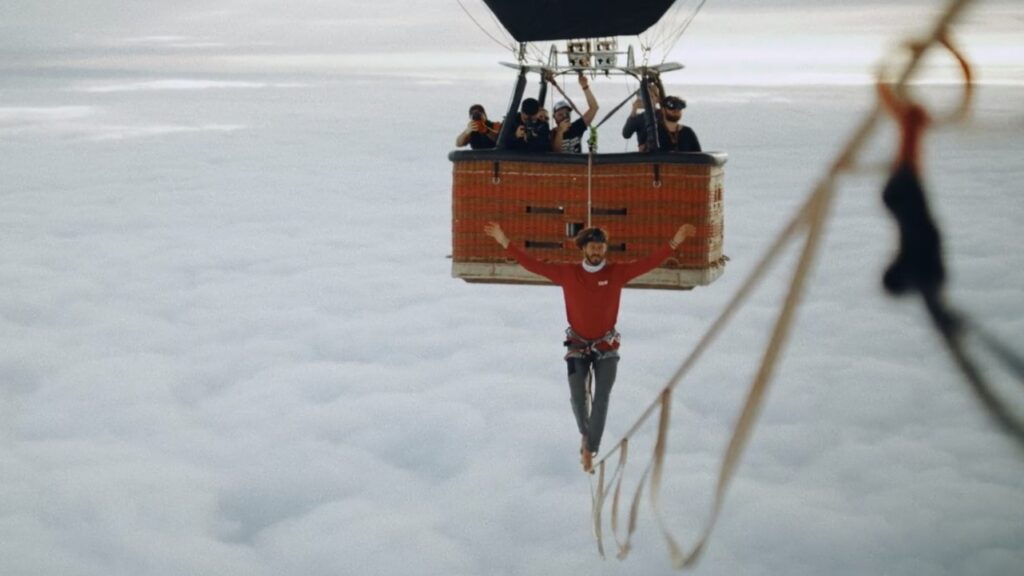 ---
FLOW WITH SAM FAVRET
Camille and Antoine, two French slackliners and alpinists have a dream, to walk between two iconic rock towers. Arves-En-Ciel tells the story of an amazing project, which required a huge team of invested people to be fulfilled.
| | |
| --- | --- |
| 2021, France, 4 minutes | |
| Director: | Maxime Moulin |
| Producer: | Sam Favret, Maxime Moulin |
| Focus: | Skiing |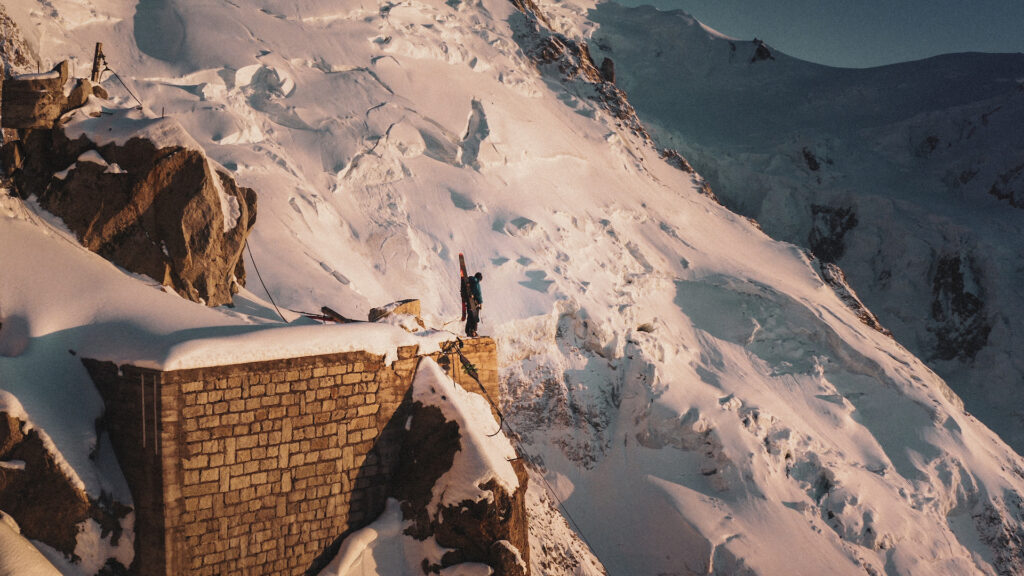 ---
BRIDGE BOYS
A horizontal big-wall adventure on the longest, most ridiculous crack climb ever attempted
| | |
| --- | --- |
| 2022, USA, 28 minutes | |
| Director: | Nick Rosen, Peter Mortimer |
| Producer: | Zachary Barr |
| Focus: | Urban climbing |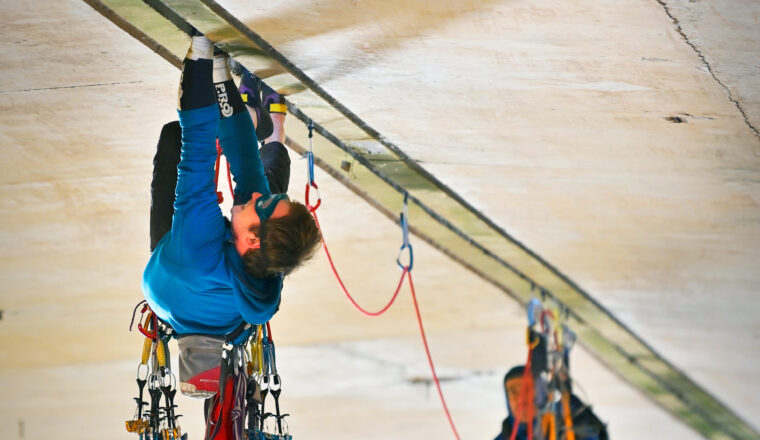 ---
---
Festival partners
---