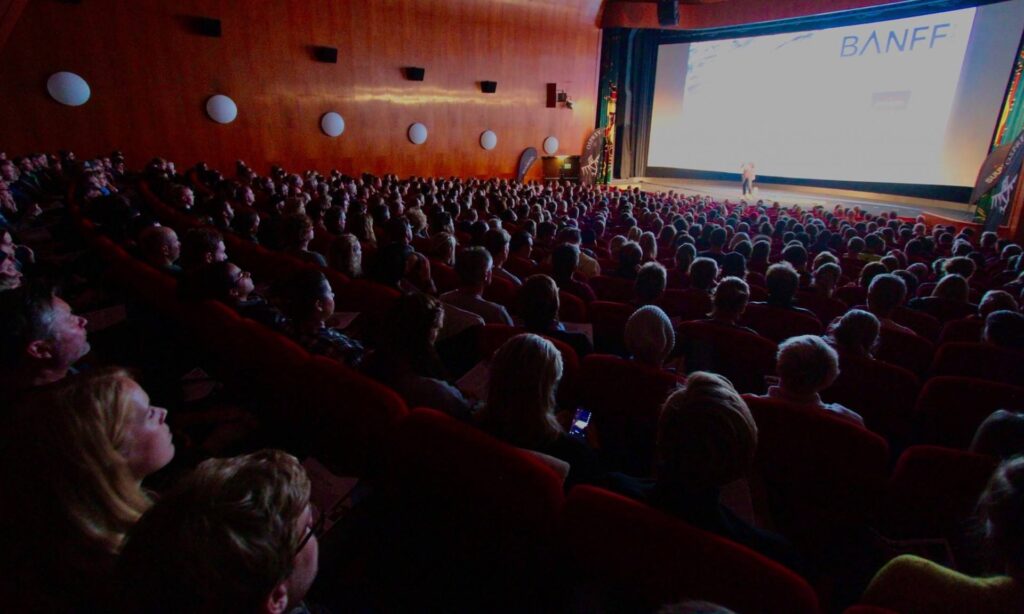 Work with us!
The Banff Tour in Finland, Denmark, Norway and Sweden is very much about fantastic people and places! With more venues and shows this year we're looking for people local to each of the screenings to join the Banff Mountain Film Festival Trail Team to help us get the word out there. Can you help at any of our tour venues? If so, please read on
Networker – for each screening location.
As a networker you spread the word, share promotional material (posters, flyers, digital media) in local shops, climbing gyms, outdoor groups etc. as well as on a variety of social media platforms. We'll also need you to lend a bit of a hand on the night (don't worry you will definitely get to watch the films!). Benefit: 4 tickets for the evening.
Who are you?
Outgoing, approachable, friendly, outdoors/adventure lovers. You just get outside as often as you can (oh – and be over 18 years old!).
Roadie
As a roadie you are working together with the on-stage MC to set up the screening, see to that laptop is working for film playback, making sure the wifi and ticketing system is working for check-in. Supporting local technician at the venue with testing of digital material, to mention a few tasks. Salary by agreement.
Who are you?
Able to travel within the Scandinavian countries during 2-3 weeks in September – November. Working knowledge of IT in general and digital film playback on Windows and Mac in perticular. Outdoor oriented and outgoing personality. Drivers licens required.
Master of Ceremony (MC)
As the MC you are up on stage and presenting the evening, each film and doing the lottery with prices from sponsors and local partners. You also help the on-site crew to set things up, planing the screening with the local technician etc. Salary by agreement
11Impact of Erectile Dysfunction (ED) viagra kaufen flow into the lacuna spaces (sponge-like penile tissue)..
Class IV Breathlessness at restand recognition of ED's associated medical and psychological viagra generic.
Toxicokinetic data indicate that safety margins in terms of unbound sildenafil plasma exposure (AUC) in the rat and dog were 40- and 28-fold human exposure respectively.substantial improvement in quality of life. cialis prescription.
.
Who are you?
Able to travel within the Scandinavian countries during 2-3 weeks in September – November. Can talk in front of audiences of 1300 people, previous experience as a lecturer, presenter or likewise is preferred. Strong interest in outdoor activities, such as skiing, climbing, biking etc. and drivers licens required.