Hiking weekend, The Gota leden trail, West Sweden
The Gotaleden trail was inaugurated in 2019, a scenic hiking trail between Gothenburg and Alingsås. You now have the opportunity to hike from Alingsås to Jonsered with a local guide and enjoy the varying nature, fine cultural surroundings, delicious food and comfortable accommodations.
Gotaleden is 71 km long and should you wish to hike it in one trip, count on three to four days. We have chosen the Alingsås – Jonsered section, which is perfectly adapted for a full weekend Friday-Sunday experience.  We'll transport your main luggage by car and you'll hike with only a light daypack. Pathfinder Travels lives in the area, so come by and let us take care of you!
The trail is listed in The New Yorks Times "52 places to go 2020".
Western Sweden feels like ground zero. A 44-mile-long trail recently opened between Gothenburg and the small town of Alingsas, focusing on sustainability.

The New York Times
During the tour, you will pass a number of interesting natural and cultural areas. Much of the trail is along shimmering watercourses and we walk along West Sweden's perhaps most fascinating environment, Säveån Nature Reserve. If we're lucky, we will see the jewel of our nation's birds, the kingfisher. Our streaming watercourses are also home to fowl such as the grey wagtail, dipper, goldeneye and red-breasted merganser, and noble fish like salmon and trout. Beaver is a common sight in the quieter sections, often seen at dusk and dawn, but even sometimes midday.
The region around Nääs Castle as well as the section between Alingsås and Norsesund are dominated by pastures enclosed by magnificent beech and oak forests. Above Ingared and Tollered, we hike through deep pine forests. Yes, we essentially come in contact with all of middle Sweden's landscapes during the hike.
The most spectacular and challenging section of hiking is between  Lerum – Jonsered and, where we hike along the cliffs of Lake Aspen and the occasionally steep up and down. However, the reward is great with magnificent and expansive views from numerous lookouts.
Gotaleden also runs through many interesting culturally historical places such as Tollered och Jonsered. Here, you get a glimpse into how the earlier industries changed people's living conditions forever. Both villages have benefited from the power of water – the opportunity is still there for those who feel for a swim!
Scandinavia's best preserved late-1800s environment is around Nääs Castle, which during its time of prosperity was the country's largest organiser of courses in handicraft and woodwork and proudly preserves the tradition even today. The wood town of Alingsås, with its cobblestone streets, nice square and numerous cafés, is worth a visit.
ACCOMMODATION AND FOOD
With this weekend, the idea is for accommodation and food to be important parts of the experience, with the key words here being sustainability and quality (the whole idea behind the arrangement). How we live and where we eat are described in detail under the day-to-day programme, as well as "Good to know".
OUR GUIDES
Pathfinder Travels has its headquarters in Lerum, between Jonsered and Floda, and Gotaleden is right near the office. We are very familiar with the area's nature, cultural history and today's social life, and look forward to guiding you on our home trails!
We welcome you to our backyard environment for a sustainable future!
The highlights:
• The Säveån nature reserve, where chances are high of seeing both kingfishers and other
birds, and with a bit of luck maybe even beavers.
• Lunch at Garveriet, which was recently chosen as 'most innovative restaurant of the year' by
the White Guide.
• The lovely industrial heritage area around Nääs Factories
Click for bigger images
Departures
| Starts | Ends | Starting point | Price | Guide | Places available |
| --- | --- | --- | --- | --- | --- |
Trip facts
| | |
| --- | --- |
| Trip length | 3 days |
| Group size | Minimum 6, maximum 12 personer |
| Grading | Easy/moderate |
Included in the trip
Local hiking guide
One hotel night, double occupancy B&B at Grand Hotell Alingsås
A two-course dinner at Grand Hotell Alingsås
One hotel night, double occupancy B&B as well as a two-course dinner and breakfast at Nääs Fabriker Hotel & Restaurant
Free entrance to the pool at Nääs Fabriker's beautiful spa
One picknick lunch
A prepared lunch
One fika (Coffee and sandwich, alt. pastry)
Baggage transport
Map of Gotaleden

Questions and booking
Do you have questions regarding this trip? Do you want to send us a notification of interest or make a booking?
Contact us on +46 31-707 00 80 or or send an email to info@pathfindertravels.se.
Daily itinerary
Alingsås–Jonsered
DAY 1. Arrival GRAND HOTELL ALINGSÅS
Check-in at the historical Grand Hotell Alingsås from 16.00. You will be well received by the staff until 19.00, and our guide for a shorter briefing. After, you will eat a delicious two-course dinner and perhaps take a short stroll around town before it's time to get ready for the next day of hiking.
DAY 2. ALINGSÅS – VÄSTRA BODARNA  – INGARED – TOLLERED
We eat a scrumptious breakfast buffet at 07.30 and then dress according to the weather. We then hike along the Lillån stream, pass the lovely square in Alingsås and arrive soon in Nolhaga Park and down to the Nolhagaviken Nature Reserve, with its seashore meadows and rich bird life. The large Mjörn lake is now in sight and we walk along the beach and into the Potatisleden trail, continuing further on a mix of roads and pathways to Norsesund and the small Sävelången lake.
We picknick at the beach in Ingared and refill for the relatively long forest trail up towards the hill at Råbocka and the Mysten sheep yard, where we take the opportunity to buy something nice at the farmer's shop. It's mostly downhill in the afternoon, through forests and pastures, until the small town of Tollered. The trail meanders this historical town, which was founded in the 19th century around the Nääs factory and its cotton and wool spinning mills, and weaving mill. Once at Nääs Fabriker, we check-in to the Nääs Hotel & Restaurant. We can now enjoy a well-deserved rest at the spa and relax before a nice two-course dinner.
We hike approximately 25 km, 6 h actual hiking.
DAY 3. TOLLERED – FLODA – LERUM – JONSERED
After another wonderful hotel breakfast at around 07.30, we hike once again through Tollered and have a relatively long climb up to the forests above the town. We hike down through birch forest and pastures up to the Nääs Castle, passing the stunning School of Crafts buildings on the way to Floda. Here we have a coffe at the restaurant Garveriet.  We then walk into the Säveån Nature Reserve and follow the stream's flowing water downstream. An absolute highlight of Gotaleden is the sea of blooming wood anemones in the spring and their golden colours in the autumn

We hike along the stream to Lerum and the Aspen lake, where we have a lunch Aludden (depending on time) and enjoy stunning views and delicious organic food. We see Jonsered Manor on the other side of the lake, where we will hike to via the lake's eastern and northern shores. Initially, the hiking is rather easy on smooth walking paths, though after the climbing cliffs near Aspen, the trail ascends steeply towards Goråsbergen mountain, the tour's most challenging and spectacular section awaits, along Aspen's climbing cliffs.

We reach the manor late in the afternoon and down through lovely pastures to the industrial town of Jonsered. At the restaurant at Poppels Brewery we can end the tour with a worthy "after hike". We guide you to the train station and then say goodbye. . A wonderful weekend of hiking is at an end.

We hike approximately 25 km, 6 h actual hiking.

map_marker: Lerum
Good to know
We hike through both forest and prepared walking paths, as well as gravel and asphalt roads. The day stages are around 25 km, on mostly light hiking terrain. Essentially, we walk 5.5- 7 hours per day, but we stop for coffee (fika), lunch and even shorter breaks to tell about the places we pass.
It's fine to hike in hiking shoes or boots. Keep in mind that sections of forest can be muddy and slippery, so good footwear is essential. You will receive a packing list and more practical information prior to departure.
baggage
TRANSPORT
Your main luggage will be transported between the hotels and to the stations with help of a taxi service. This means you will only carry what you need for the day. A 20-litre backpack is suitable. You should have space for rainwear, a light extra layer, water and some food.
ACCOMMODATION AND FOOD
The price is based on standard double occupancy. However, there is the possibility to book single accommodation for an additional charge as well as stay in a family room. Please let us know if you would like such a request.
We stay first night at the Grand Hotell Alingsås. It is an historical hotel built in 1911 in the heart of Alingsås, the so-called Capital of Fika. The rooms are of high standard and the atmosphere is pleasant and personal. The staff will do everything to make your stay enjoyable. Grand Matsal & Bar is the hotel's restaurant, where dinner and breakfast are served. Head Chef Patrik Ekstrand and his team prepare all the food. They work with raw produce that is seasonal and locally grown, and blend international dishes with Swedish classics. You have the possibility to make a picknick from the abundant breakfast buffet and fill your vacuum bottles, allowing you to choose what you wish to eat for lunch. If you pack gets a little heavy, your guide can carry a little extra ☺
Nääs Fabriker Hotell & Restaurang
Second nigth we will be guests on Saturday night at Nääs Fabriker Hotel & Restaurant. Beautifully located right next to Sävelången lake in a cotton spinning mill from the 19th century. It isn't an exaggeration to say that the hotel environment is like no other – stunning, warm and with well-designed rooms throughout. The hotel's restaurant is an experience in itself, just like most at Nääs Fabriker. The kitchen has high ambitions and as much as possible is organic and locally produced. You even have the possibility here to make your own picknick from the plentiful breakfast buffet and fill your bottles.
Garveriet focuses mainly on artisan food and local raw produce. The season and the local raw produce determine what is served on the plate. The focus is for the raw produce to be genuine and honest. They work with small scale producers who put their soul into their products.
Aludden Prôvidore
The vision to build an operation that can provide people in the vicinity with the good things in life (qualitative and organically sustainable products within food, drink, bakery, music & meeting) has been the force in establishing Aludden's activities.
COMMUNICATIONS
You can easily get to the start or from the end of the tours by commuter train to or from either Alingsås or Jonsered station. From a sustainability perspective, Gotaleden is made for easy access via collective means of transport.
See: https://www.vasttrafik.se/reseplanering/
or download the app To Go.
You can even get to Alingsås by train; see for example:
www.sj.se
https://mtrexpress.travel/sv
The freedom to roam
The freedom to roam means that everyone has access to nature in Sweden, but it also demands great responsibility in return. The fundamental principle is that you can walk almost anywhere that isn't a private garden or grounds, but you must not disturb or destroy anything. You are allowed to pick mushrooms and berries, pitch a tent for one night and light a campfire – but remember not to leave any traces. Learn more about your rights and obligations by reading here:
https://visitsweden.com/freedomtoroam/
The whole idea of our weekend hike, in the home of Pathfinder Travels, is due to Gotaleden's creator Hans Svensson. As said, we welcome you to our backyard environment for a sustainable future!
If you want to extend your visit to West Sweden there are plenty of options. Please visit:
https://www.vastsverige.com/vandra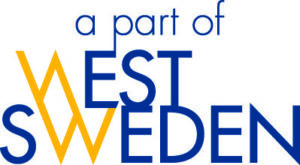 To find inspiration!